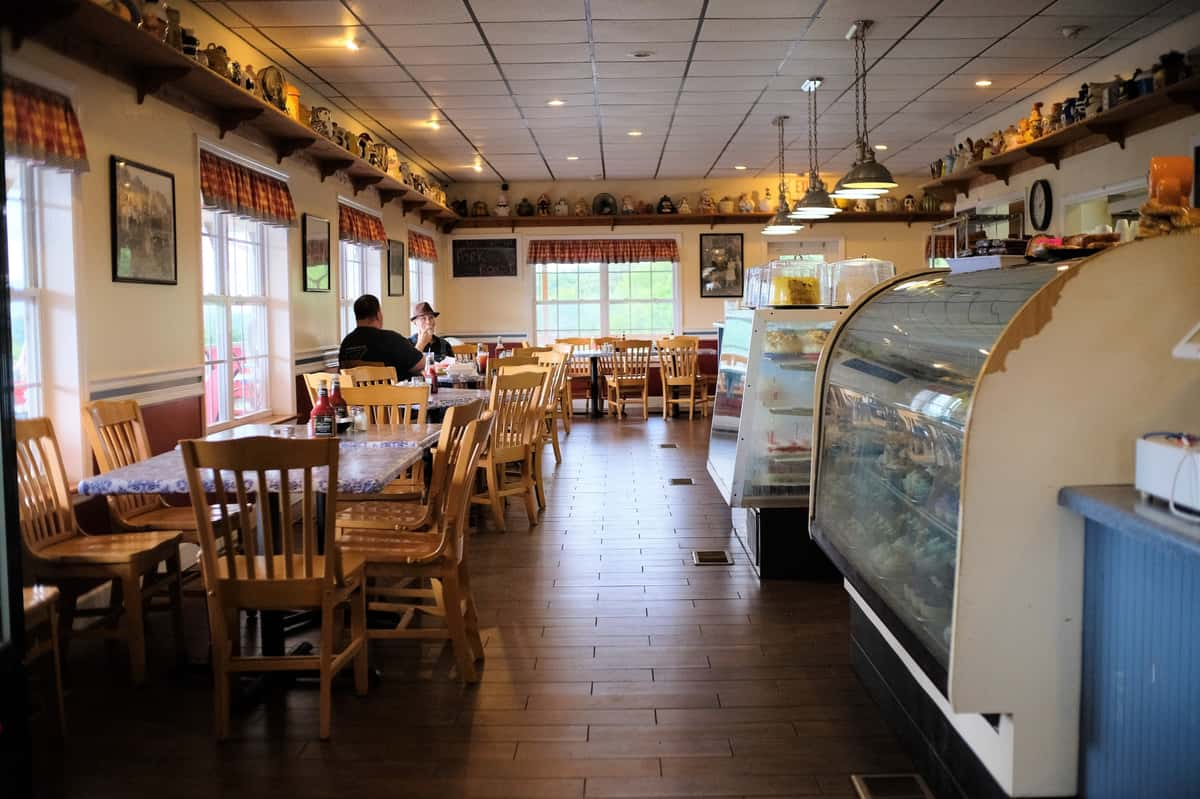 Cookie jar Cafe
dunlap, tennessee
SPECIAL ANNOUNCEMENT
Due to staffing issues and sickness, we will be closing until Tuesday, August 28th. We are sorry for any inconvenience this may cause. We will be taking this time to sanitize our facility and making sure our staff stay well and healthy to best serve you. If you have any questions, feel free to contact us through the submission forms here on the site. Thanks so much and have a blessed day!
Everyone has a story...
..mine just happens to take place on one of the most beautiful farms in the Sequatchie Valley.
Dunlap, TN
1887 Kelly Cross Rd.
Dunlap, TN 37327

Hours
Tuesday - Saturday:
10:30 am - 7:00 pm
Leave a Review
Leave a Review
"Best brownies around. We drive an hour every week just to eat here because of the great food and desserts plus the quiet country setting. Highly recommend."
"We stop in several times when we are in town. The food is delicious and the desserts are amazing. The pecan pie is our favorite and the best i've ever had!"
"The country fried steak was excellent as always. Each time I visit, I tell myself I'll order something different but always order the country fried steak. 😊 Chocolate torte was amazing and the chocolate on chocolate cupcakes never disappoint."
"My husband had the cheeseburger. Loved it. Said it was one of the best burgers that he has ever eaten."
"Red velvet cupcakes are delicious a must try ❤️"
"We brought home a Coconut Cream Pie. Let me tell you it was delish....Wait until after it has been in fridge and gets cold. Sit down with a cup of coffee and voila. Can't get much better than that."
"Best brownies around. We drive an hour every week just to eat here because of the great food and desserts plus the quiet country setting. Highly recommend."
"We stop in several times when we are in town. The food is delicious and the desserts are amazing. The pecan pie is our favorite and the best i've ever had!"
"The country fried steak was excellent as always. Each time I visit, I tell myself I'll order something different but always order the country fried steak. 😊 Chocolate torte was amazing and the chocolate on chocolate cupcakes never disappoint."
"My husband had the cheeseburger. Loved it. Said it was one of the best burgers that he has ever eaten."
"Red velvet cupcakes are delicious a must try ❤️"
"We brought home a Coconut Cream Pie. Let me tell you it was delish....Wait until after it has been in fridge and gets cold. Sit down with a cup of coffee and voila. Can't get much better than that."
"Best brownies around. We drive an hour every week just to eat here because of the great food and desserts plus the quiet country setting. Highly recommend."